Description
The Cheltenham Chase Hotel is a fantastically located four star hotel boasting a stylish and contemporary interior.
Take some time to relax in the fantastic Health Club and Spa and unwind your body and mind. The location, facilities and the dedicated professionalism of the staff will ensure your stay is a memorable one.
As well as the high-tech cardio gym there is also a weights studio. Once you have finished in the gym, cool off with a refreshing dip in the deluxe 14m swimming pool and, after a few lengths, take some time to relax in the Jacuzzi, sauna or steam room – guaranteed to revitalise the mind and body.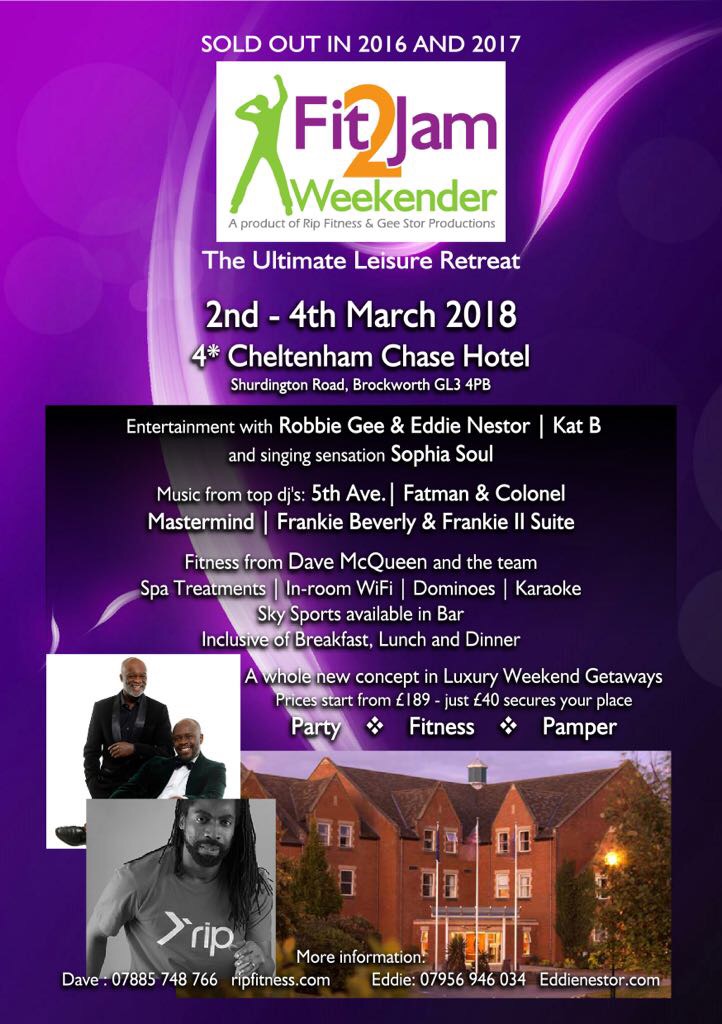 Included in package:
Music * Entertainment * Raving * Dominoes * Karaoke * Spa treatment * Fitness classes * Free wi-fi * Full board * Top Dj's * Silver service dinner * Themed parties * Pool/jacuzzi/gym/sauna/steam room
Prices are fully inclusive of all meals (including Saturday silver service dinner and dance)
Bookings are subject to availability. Breakfast, lunch and dinner are included. Deposits are £40 per room, with the remaining balance due 6 weeks prior to the event. Deposits are non-refundable in the event of a cancellation. The outstanding balance will be required no later than the 20th January 2018.
All late balances will be subject to a surcharge.
Please follow and like us: